Profile
Movie: The Face Reader (English title) / Physiognomy (literal title)
Revised romanization:Gwansang
Hangul: 관상
Director: Han Jae-Rim
Writer: Kim Dong-Hyuk
Producer:
Cinematographer:
Release Date: September, 2013
Runtime:
Language: Korean
Country: South Korea
Plot
Berlatar jaman joseon di masa raja Sejo, film ini menceritakan kehidupan Nae Kyung.
Nae-Kyung (
Song Kang-Ho
), seorang anak bangsawan yang berkeliling joseon dan belajar physiognomy. Dia mampu mengetahui kepribadian, mental dan kebiasaan seseorang hanya dengan menatap wajahnya. Karena kemampuannya itulah, dia terseret dalam perebutan kekuasaan antara Pangeran Soo Yang (
Lee Jung-Jae
) and Kim Jong-Seo (
Baek Yoon-Sik
).
Bagi yang sudah menonton The Princess's Man (Moon Chae Won dan Park Si Hoo) pasti tidak asing dengan pangeran Soo Yang dan Kim Jong Seo. Pangeran Soo Yang atau Raja Sejo adalah seseorang yang haus akan tahta dan mampu melakukan apapun bahkan jika ia harus membunuh saudara-saudaranya sendiri. Sedangkan Kim Jong Seo yang seorang Perdana Menteri yang ada di pihak Raja mati-matian melawan Soo Yang hingga akhir hayatnya meskipun ia kalah.
Cast
Jadi, siapa itu Nae Kyung? Apa hubungannya dengan pertempuran antar dua kekuatan terbesar ini? Entahlah, tapi yang jelas di film ini ada Lee Jong Seok dan Jo Jeong Seok. Haha. Fallin in love dengan Lee Jong Seok sampai segitunya? Yoi mamen.
Here is the character poster for The Face Reader.
Song Kang Ho as Nae Kyung
Lee Jung Jae as Pangeran Soo Yang
Baek Yoon Shik as Kim Jeong So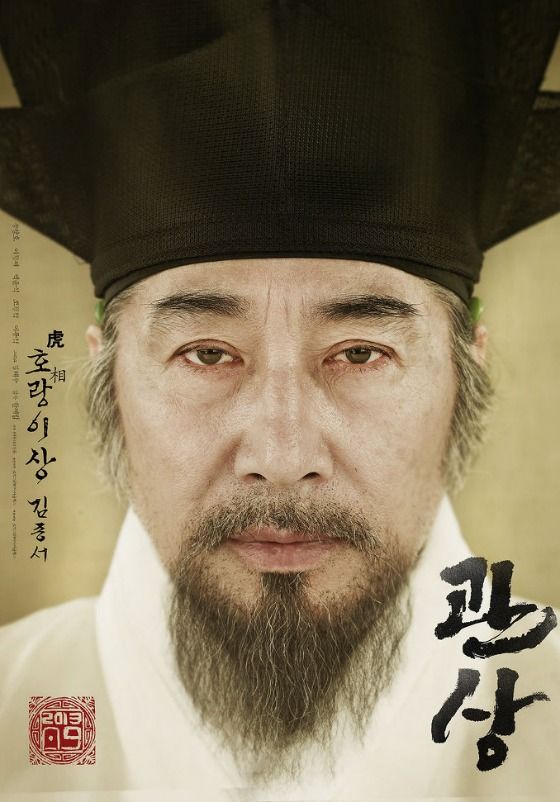 Lee Jong Seok as Jin Hyeong
Jo Jeong Seok as Paeng Hun
Kim Hye So as Yeon Hong