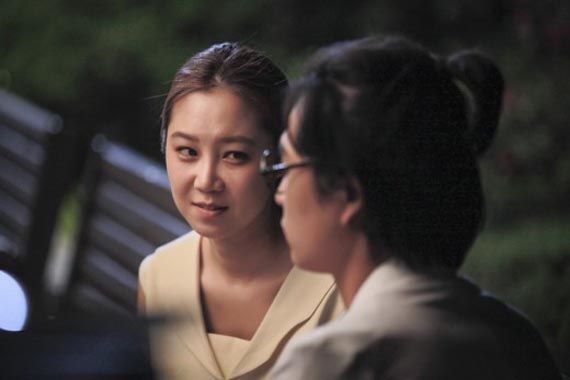 Still ini bercerita tentang dua kekasih yang sedang berkencan. Si pria bermaksud mencium si wanita. Tapi hal tak terduga terjadi. Hantu muncul membuat si wanita berteriak, tepat di muka si pria. Haha.
Si wanita yang disebut adalah Tae Kong Sil (Gong Hyo Jin) yang memiliki kemampuan untuk melihat hantu sejak mengalami kecelakaan. Sedangkan si pria adalah komedian
Lee Sung-woo
. Meskipun sepertinya dia berperan sebagai pacar Kong Sil, tapi sepertinya dia hanya akan muncul sekilas. You know, cameo.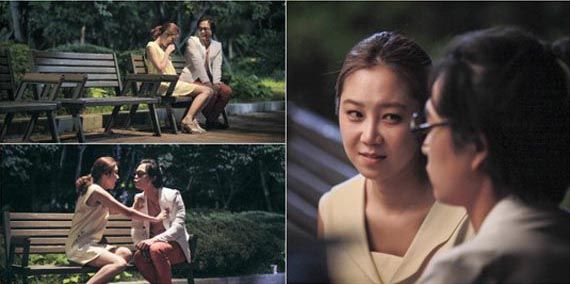 Sedikit pencerahan tentang arti The Master's Sun. Gong Hyo Jin yang memerankan Tae Kong Sil atau yang biasa dipanggil nona Tae dalam prononsation korea adalah Tae-yang yang berarti Matahari = Sun. Sedangkan So Ji Sub sebagai Joo Joon Won dipanggil Joo-gun yang bisa berarti Tuan Joo atau Master.
Jadi jika di terjemahkan maka The Master's Sun juga bisa berarti
Mr Joo's Ms Tae
.
Agak aneh memang, tapi hey! ini Hong Sisters. Hampir semua drama Hong Sisters sudah ku tonton misalnya You're Beautiful (Jang Geun Suk dan Park Shin Hye) dan The Best Love (Cha Seung Won dan Gong Hyo Jin) dan jarang sekali drama garapan mereka mengecewakan, yah kecuali Big.
Ok. Let's keep waiting 'till 7 August.
Javabeans said " Is that... a ghost I see next to his car?"
Me : "Find out it on the next still."
sumber :
dramabeans